Gas Furnace Repair & Installation Services
Whether you need a tune-up, repair or installation, you can count on the Drew's Crew team.
Drew's Crew Heating & Air provides reliable gas furnace repair and installation to residents throughout Pennsylvania and New Jersey, including Cherry Hill, Doylestown, Levittown, Newtown, Bensalem, Morrisville, Mt. Laurel, Philadelphia, and Princeton. Our gas furnace installation technicians can help you determine the optimal gas furnace that stays within your budget and keeps your entire family warm. We also offer additional furnace services including repair, replacement, and maintenance.
Reliable & Affordable Service
Customer Satisfaction is Priority
Licensed HVAC Technicians
Flexible Scheduling
Prepared, Organized & Honest
Full Repairs or Tune-Ups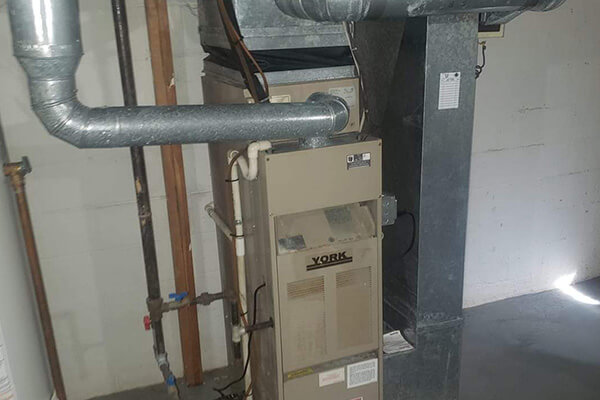 Gas Furnace Services
Whether you need a tune-up, repair or installation, you can count on the Drew's Crew team.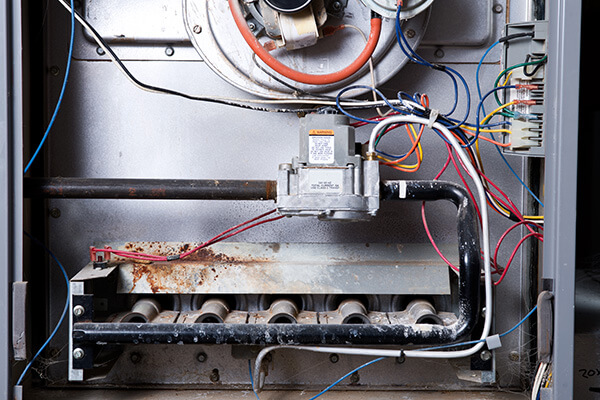 Emergency Furnace Repair
We understand that your heating system doesn't solely provide comfort during the winter season; It keeps your family, home, and pets safe. Since not having heat or trying to use a malfunctioning heating system can be dangerous, we provide emergency furnace repair services. Our heating technicians have experience fixing various brands, makes, and models of heating systems.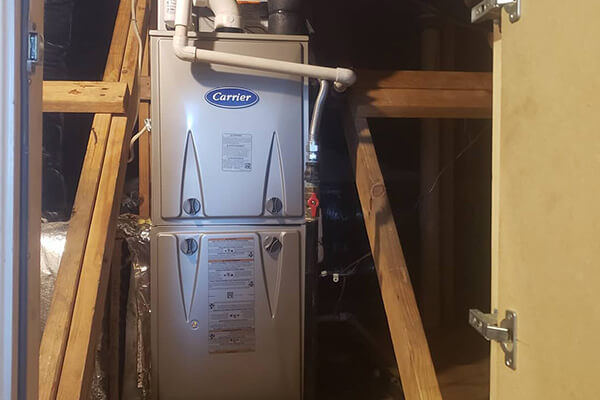 Gas Furnace Maintenance
Drew's Crew offers furnace services designed to keep your system running smoothly year-round. When you schedule furnace maintenance with us, our technician can audit your furnace for age, repair frequency, energy efficiency, and overall comfort.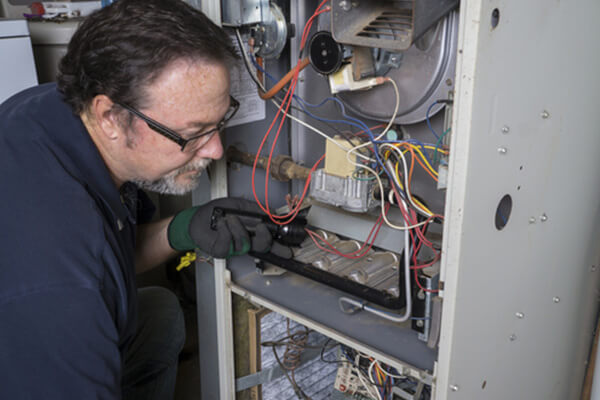 Gas Furnace Repair
If there's one thing we've learned from frigid East Coast winters, it's that there's nothing worse than your home's furnace breaking down when you need it most. Until it's up and running again, you'll be without heat — but that's where we step in! Our seasoned gas furnace repair experts will be ready to solve any furnace problems that you may encounter.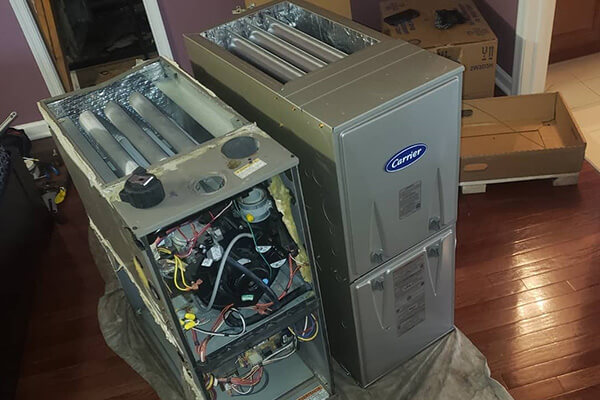 Gas Furnace Replacement
When it comes time for furnace replacement, there are lots of options to choose from, but don't worry! Our knowledgeable specialists can help you find a furnace that is the right size for your home, offers energy-efficiency, and fits in your budget. Once you've selected a replacement system, we'll get to work replacing the old furnace with your new one.
The Best Value for HVAC Services
From our five-star customer service, our commitment to open, honest communication, and our dedication to industry best practices, Drew's Crew is ready to serve.
Reliable & Affordable Service
Expert & Professional HVAC Contractors
Licensed and Insured
Convenient Appointment Times
View our current promotions
Frequently Asked Questions
How long it takes depends on the furnace's age and condition, as well as the size of your house. For a thorough inspection of your heating system and to determine if your furnace is running as efficiently as it can, contact Drew's Crew Heating & Air today.
We recommend your gas furnace be professionally serviced at least once a year. Annual maintenance, including an examination and cleaning of the parts that usually malfunction, can prevent problems down the road.
Gas Furnace Maintenance Tips
Furnace maintenance increases the energy efficiency of your furnace and extends its life span. Here are some tips to get the most out of your furnace:
Clean and Replace the Filter System

– If the filter has accumulated lots of dirt, consider an affordable replacement.

Test Your CO Detectors

– Carbon monoxide detectors will warn you if your furnace develops a potentially harmful leak. Make sure that your sensors are working and that they have a fresh set of batteries for the heating season.

Let Your Air Registers Breathe

– If any of your air registers are closed or blocked off by furniture, your furnace will won't be able to heat your home evenly and effectively. Ensure your registers are open and free of obstructions.

Get a Professional Tune-Up

– The best thing you can do to ensure that your furnace performs to the best of its ability is to schedule a professional tune-up each year.
For more information about our gas furnace services, contact Drew's Crew Heating & Air today!
Customer Testimonials
The repair man walked us through the whole process until he completed repairing our furnace. He did an excellent job!
Ana Z.
Willingboro, NJ
Incredible professionalism, excellent work, very inexpensive for the service you get.
Samuel M.
Trenton, NJ
We'd love to help you with any of your HVAC repair or maintenance needs. Please contact us today to schedule an appointment!
Proudly Serving Philadelphia and Lower Bucks Counties with Top-Rated HVAC Services
Proudly providing residential and commercial heating and air conditioning services to Philadelphia and Lower Bucks Counties.
Allentown
Bensalem
Doylestown
Easton
Levittown
Media
Newtown
Norristown
Philadelphia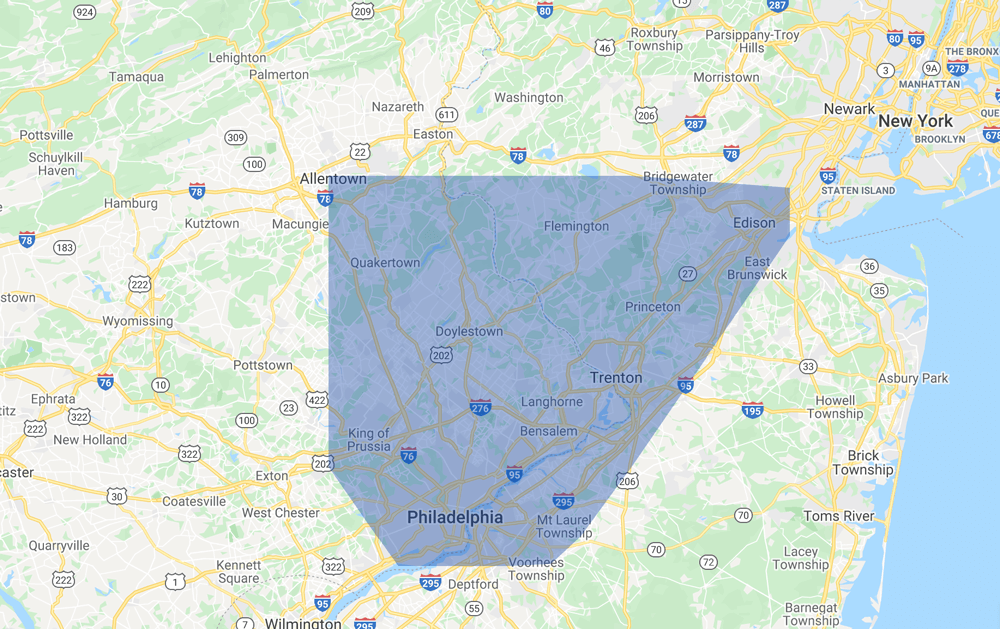 Click on the image above to enlarge it.