Dryer Vent Cleaning Services
We offer complete and careful dryer vent cleaning services to make your dryer safe and energy-efficient.
Increase Efficiency and Protect Your Home With Regular Dryer Vent Cleaning
Regular cleaning and maintenance of your dryer vent is integral to maintaining the safety and efficiency of your dryer. Did you know that failure to clean the dryer vent is the leading cause of the almost 3000 dryer fires that happen per year in the United States? In addition to being extremely dangerous, a lint-filled dryer vent will decrease your dryer's efficiency, leaving damp clothes and higher energy bills. If you notice your clothes are taking longer to dry, lint is accumulating on your dryer, or the top of the dryer feels abnormally hot, call Drew's Crew today for a thorough dryer vent cleaning.
The expert technicians at Drew's Crew Heating & Air offer complete and careful dryer vent cleaning services to make your dryer safe and energy-efficient. Lower your risk of a dryer fire and call today.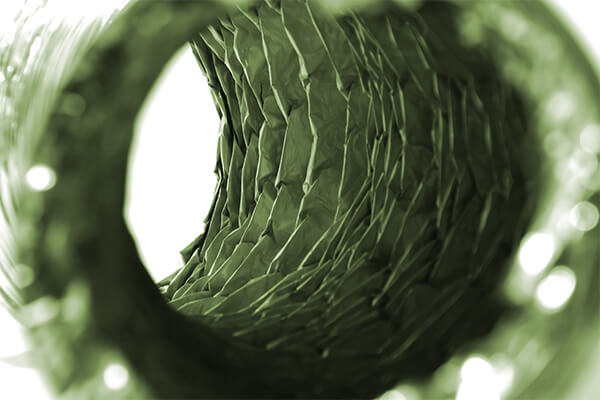 Experienced Dryer Vent Cleaning and Repair in Pennsylvania and New Jersey
Like all other services offered by Drew's Crew, our dryer vent cleaning and repair delivers value with a purpose. Since 2016, Drew's Crew Heating & Air has offered prompt, professional, and quality services in Pennsylvania and the surrounding areas. You can rest easy trusting a company built on integrity with a mission to make your home safer and more energy-efficient.
Reliable & Affordable Service
Customer Satisfaction is Priority
Licensed HVAC Technicians
Flexible Scheduling
Prepared, Organized & Honest
Decrease Your Energy Usage
Lower Your Risk of a Dryer Fire
The Best Value for HVAC Services
From our five-star customer service, our commitment to open, honest communication, and our dedication to industry best practices, Drew's Crew is ready to serve.
Reliable & Affordable Service
Expert & Professional HVAC Contractors
Licensed and Insured
Convenient Appointment Times
View our current promotions
5 Signs Your Dryer Vent is Clogged With Lint
Longer Drying Time

– If it takes your dryer longer than one cycle to dry, you may have a vent obstruction cutting off the proper airflow. Properly functioning dryers do not require multiple cycles just to dry some clothes.

Excess Lint Behind the Dryer

– Clogged dryer vents prevent dryer exhaust from passing freely through the vent line. This leads to lint collecting around the back of the dryer where the transition hose connects to the exhaust line.

Your Dryer Randomly Shuts Off

– If a vent line is clogged, the heat won't be released. As the machine overheats, it may shut the drying system down in an attempt to prevent a fire! That's if you have a modern dryer with automatic shutoff.

No Lint on the Lint Screen

– Your dryer's lint screen should have to be cleaned after each drying cycle. If the lint screen doesn't have any lint on it, there may be an obstruction preventing the lint from going where it needs to.

Moldy Smell

– Clogged vents can encourage mold growth inside the vent line and in your laundry room, producing odor and health concerns. Vent lines that don't exhaust outdoors also lead to mold growth wherever the exhaust vents.
If you think your your dryer is showing one or more of these signs, contact Drew's Crew Heating & Air today!
Customer Testimonials
The repair man walked us through the whole process until he completed repairing our furnace. He did an excellent job!
Ana Z.
Willingboro, NJ
Incredible professionalism, excellent work, very inexpensive for the service you get.
Samuel M.
Trenton, NJ
We'd love to help you with any of your HVAC repair or maintenance needs. Please contact us today to schedule an appointment!
Proudly Serving Philadelphia and Lower Bucks Counties with Top-Rated HVAC Services
Proudly providing residential and commercial heating and air conditioning services to Philadelphia and Lower Bucks Counties.
Allentown
Bensalem
Doylestown
Easton
Levittown
Media
Newtown
Norristown
Philadelphia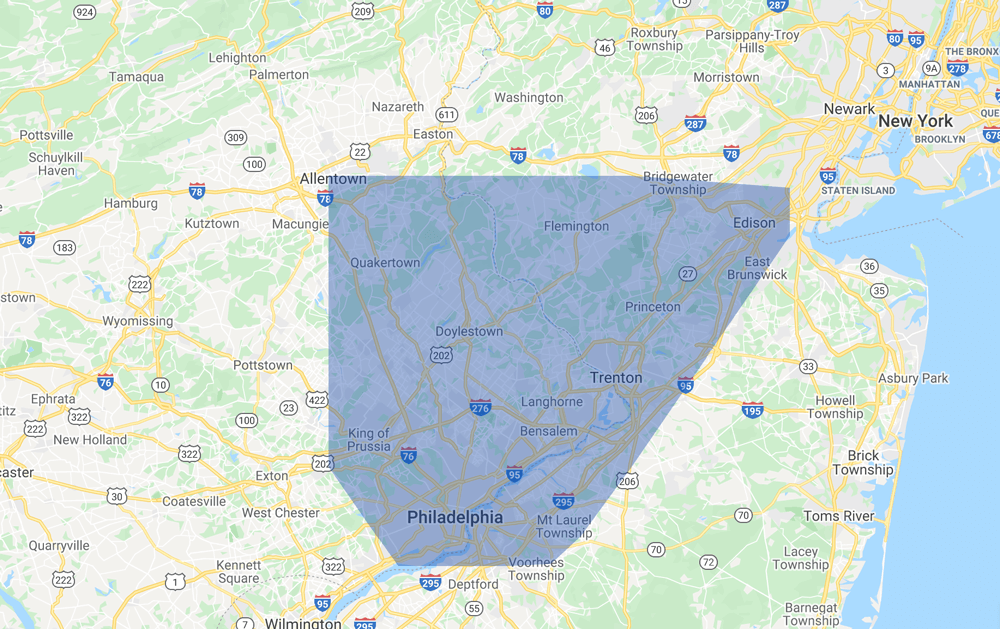 Click on the image above to enlarge it.