Air Conditioning Repair & Installation Services
Drew's Crew provides prompt air conditioning services when you need them.
"Your comfort is our motivation."
At Drew's Crew Heating & Air, it's not just our motto; it's our passion. Whether you need a simple tune-up to optimize your air conditioning system's function, or if your old, outdated unit needs a full replacement, we can help protect you and your family from the harsh, sweltering heat. In fact, the last thing you need during the dog days of summer is for the air conditioning system to shut down completely, leaving you and your family hot, sweaty, and uncomfortable.
We provide a wide range of air conditioning services, like AC maintenance, repair, and installations throughout Pennsylvania and New Jersey, including the areas of Cherry Hill, Doylestown, Levittown, Newtown, Bensalem, Morrisville, Mt. Laurel, Philadelphia, and Princeton.
Reliable & Affordable Service
Customer Satisfaction is Priority
Licensed HVAC Technicians
Flexible Scheduling
Prepared, Organized & Honest
Full Repairs or Tune-Ups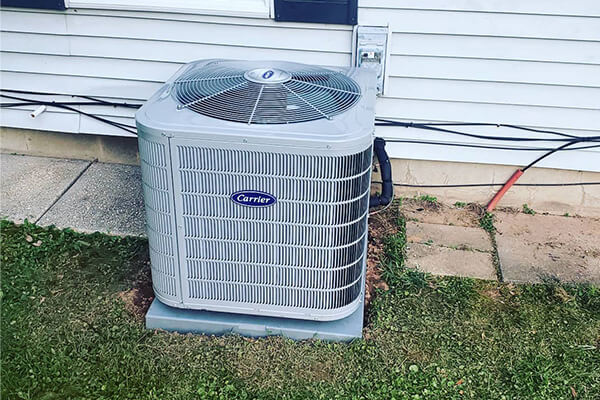 Air Conditioning Services
Whether you need a simple tune-up to optimize your air conditioning system's function, or if your old, outdated unit needs a full replacement, we can help protect you and your family from the harsh, sweltering heat.
Emergency AC Repair
Sometimes, it just can't wait. We understand that in the case of a sudden breakdown, you might need emergency AC repair. Throughout our regions of PA and NJ, the summers can be brutally hot and possibly even create dangerous conditions for you and your family, especially children, seniors, and pets. If you're experiencing an emergency AC situation, our team is standing by to repair your central air conditioning, so contact us right now.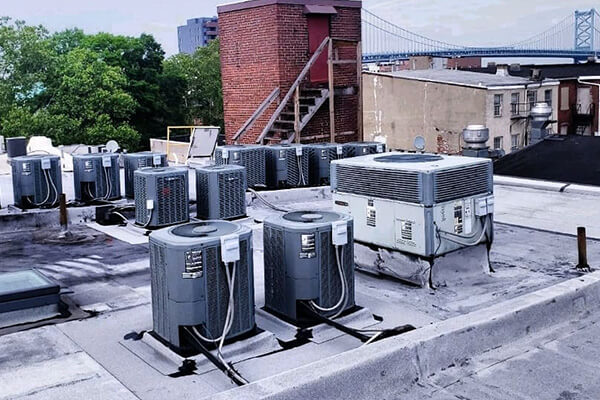 AC Maintenance
For your air conditioning system to function properly and at maximum capacity, it will require regularly scheduled maintenance. This includes everything from changing AC filters that may have become clogged to inspecting air conditioner coils that are dirty and no longer functioning as they should. No matter the case, our air conditioning maintenance and repair specialists can identify the issue and restore your unit to peak efficiency.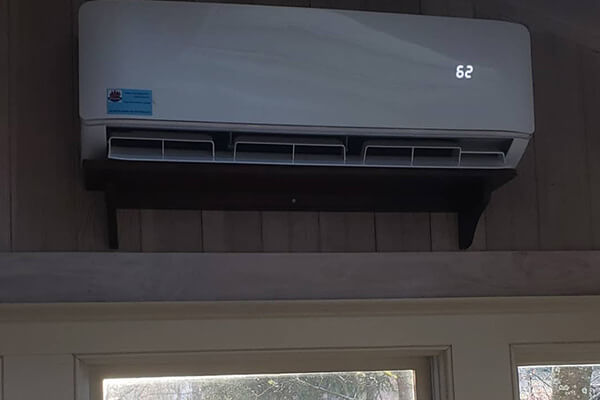 AC Repair
Occasionally, an air conditioning system can break just from regular usage. In these cases, you don't want (and might not need) to spend the money for a brand new system, and our central air repair technicians have the tools, experience, and training to get your unit running again. Whether it's faulty wiring, a broken fan, frozen coils, or anything else, we can help fix the issue and restore comfort to your home.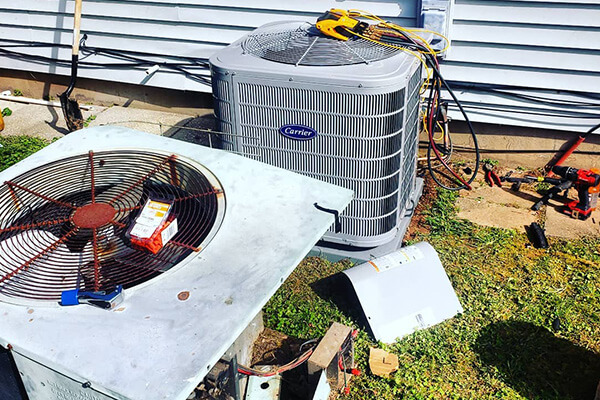 AC Installation
Sometimes, the continual upkeep, maintenance, and repair of an old or outdated air conditioning isn't worth it, and it may actually make more sense to invest in a new central air installation. At Drew's Crew Heating & Air, we can help you select the perfect HVAC system for your needs and your home, ensuring that your central air installation will allow you to enjoy a comfortable home — and peace of mind — for years to come.
The Best Value for HVAC Services
From our five-star customer service, our commitment to open, honest communication, and our dedication to industry best practices, Drew's Crew is ready to serve.
Reliable & Affordable Service
Expert & Professional HVAC Contractors
Licensed and Insured
Convenient Appointment Times
View our current promotions
Frequently Asked Questions
Yes, an AC system requires regular maintenance for the most efficient operation and longevity. With regular maintenance, an AC technician can inspect components for wear and tear, check the thermostat, clean the coils, ensure refrigerant levels are correct, and much more. This can help to increase its efficiency, improve air quality, lengthen its lifespan, and reduce the chances of a sudden breakdown.
If your AC system isn't working properly, there could be a few likely culprits. First, it could easily be an old or dirty air filter. Occasionally, the thermostat settings could have been changed or disturbed. Additionally, it is always a good idea to check the air conditioner's circuit breakers and all vents. Regardless of your possible AC issue, you can rely on one of our experienced technicians to handle the problem, big or small.
One of the easiest ways to increase the efficiency of your AC unit is to keep it clean. This applies to the outdoor area around the unit; remove and leaves, trash, debris, or any other obstructions. Additionally, it's critical to make sure any problem areas (crack between windows, doors, etc.) are properly insulated. However, regular maintenance is perhaps the number one way to ensure your AC unit is running at peak efficiency. At Drew's Crew Heating & Air, we can help keep your system tuned-up, even saving you money on your utility bills.
Contact us today for AC and other services
At Drew's Crew Heating & Air, we don't just provide dependable air conditioning services; we can keep you and your entire family comfortable all year long. Whether you need heat pump services, gas furnaces services, or gas boiler services, we'll be here for you. Contact us today for all of your HVAC needs.
Customer Testimonials
The repair man walked us through the whole process until he completed repairing our furnace. He did an excellent job!
Ana Z.
Willingboro, NJ
Incredible professionalism, excellent work, very inexpensive for the service you get.
Samuel M.
Trenton, NJ
We'd love to help you with any of your HVAC repair or maintenance needs. Please contact us today to schedule an appointment!
Proudly Serving Philadelphia and Lower Bucks Counties with Top-Rated HVAC Services
Proudly providing residential and commercial heating and air conditioning services to Philadelphia and Lower Bucks Counties.
Allentown
Bensalem
Doylestown
Easton
Levittown
Media
Newtown
Norristown
Philadelphia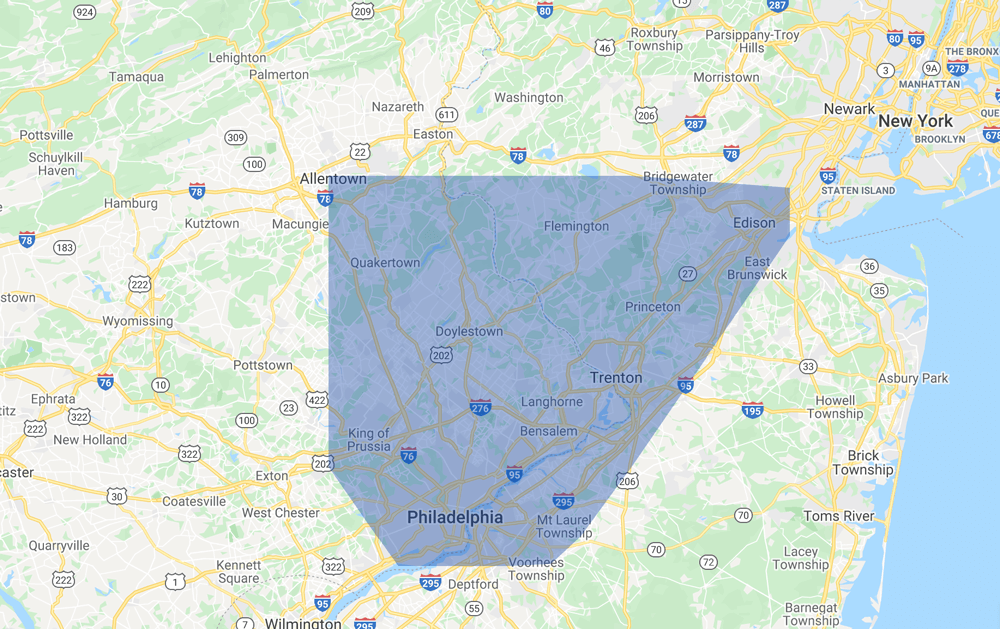 Click on the image above to enlarge it.
The Latest News
July 01, 2023
Selecting the ideal air conditioning (AC) unit for your home or individual rooms is essential for maintaining a comfortable and enjoyable indoor envi...