Consistently heating and cooling your home during the winter and summer months is what keeps your space comfortable all year round. Sometimes in the most extreme temperatures, maintaining a consistent temperature in your home can be quite expensive.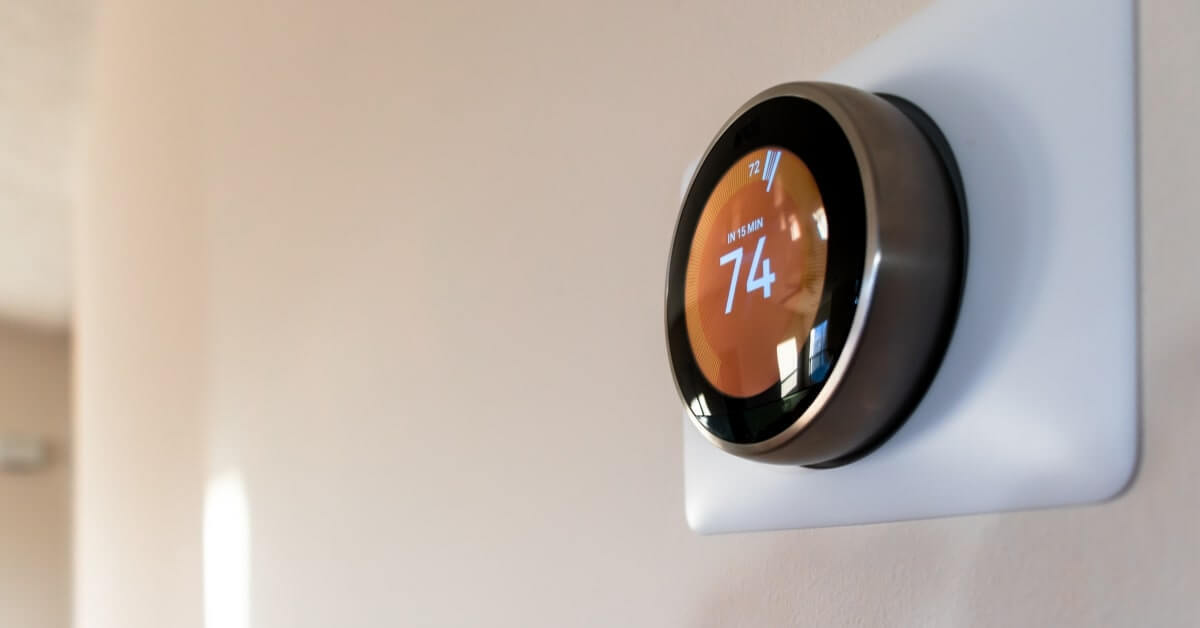 There are many ways people combat this expensive habit of heating and cooling their house, but recently, many have swapped out their old or traditional thermostats for smart thermostats that can be controlled remotely from your phone.
Thermostats have come a long way in the past 40 years, but some homes still have old and outdated versions of thermostats that are not as efficient with the energy they use. For example, many older homes may remember, or still have, non-programmable thermostats. These thermostats can just be set to the temperature you desire now and will hold that temperature until they are told otherwise. These thermostats will need to be changed anytime you want a different temperature, like if you leave the home or want it cooler at bedtime. They are the simplest way to control your home's temperature, but not the most efficient.
On the other hand, programmable thermostats can help you save on heating and cooling costs by being pre-programmed to fit your life. Is everyone out of the house from 9-5 every day? These thermostats can automatically lower or increase the temperature in your home so energy isn't wasted while you're away. These are a great improvement from the older non-programmable thermostats of the past.
New in the industry are Wi-Fi programmable thermostats. These thermostats allow you adjust the temperature of your home from your phone, whether you are in the living room, across town, or across the world! These thermostats also give you peace of mind when traveling knowing that you home is still holding an appropriate temperature while you are away. Many of these thermostats can also detect when members of your family are home or away and can adjust the temperature accordingly.
Thermostats give you control of your home's temperature and the comfort of your loved ones. However, not all thermostats are created equally. While non-programmable thermostats may be the easiest to use, they can drive up the cost of heating and cooling your home dramatically. By switching to a smart or Wi-Fi enabled thermostat, you can save hundreds if not thousands of dollars a year on your energy costs.
Learn more about how you can make your home more energy efficient for your heating and cooling systems today! Give our HVAC professionals a call to see what small change in your home may have a big impact on your pocketbook!