Maintenance of your heating, ventilation and air conditioning (HVAC) system is essential, especially during seasonal changes. Your air conditioner worked hard during the summer to keep your home cool. Cooler temperatures in the fall and winter mean you'll look to your heating system to keep things warm and comfy throughout your home. Seasonal maintenance for your system may reduce energy costs and keep your system running all season efficiently. However, there are other things you should know that is essential when considering seasonal HVAC maintenance.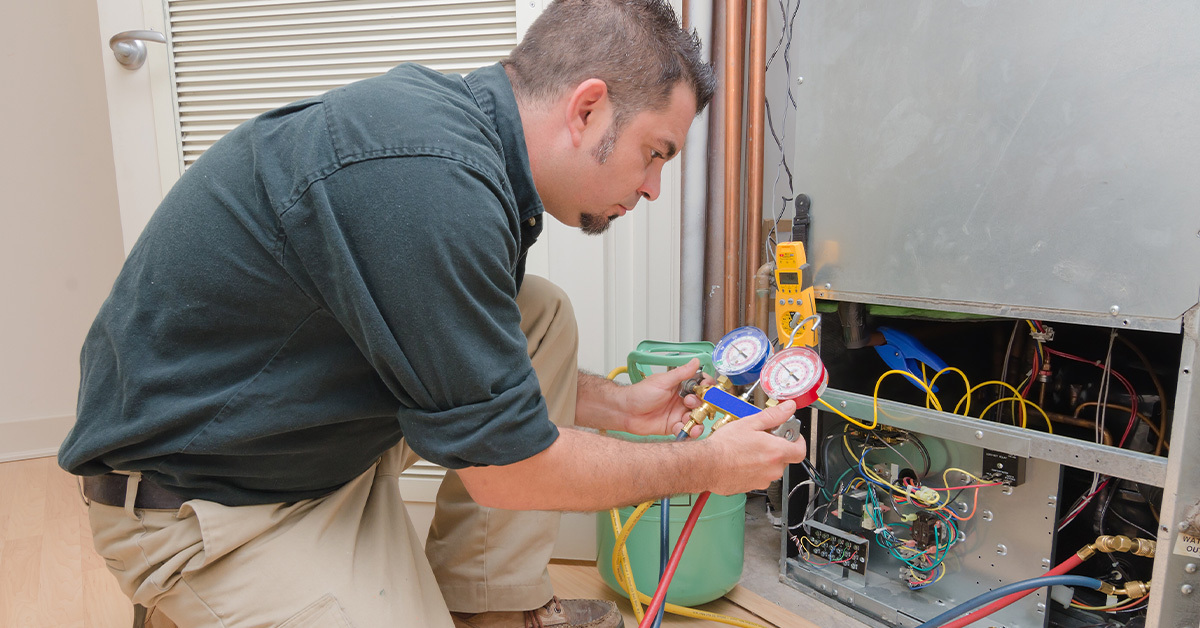 What to Know about Fall Maintenance for Your AC
Maintenance for your air conditioner is essential because it ensures your system will be working efficiently come spring and summer. It also protects your AC system during the winter. If your AC has already been cleaned and checked, asking your HVAC professional to winterize the unit while onsite checking your heating system doesn't hurt.
Homeowners can do a few things to help with AC maintenance. Clean the outside of your AC unit to remove dirt and debris. Remove any objects away from the unit, such as grass clippings and branches. Cover any exposed pipes with insulation foam. Cover your AC unit with a tarp or recommended covering after the HVAC professional has performed maintenance on the unit.
If you're uncomfortable doing any tasks mentioned, ask your technician to perform them. They can drain lines to prevent standing water, remove dirt and dust from coils, and check components such as pulleys, belts, ducts, and the refrigerant charge. They can also clean the unit if it hasn't been cleaned this year.
What to Know about Fall Maintenance for Your Heating System
Whether you have a heat pump, furnace, or boiler, you should schedule maintenance for your heating system to ensure it's working correctly and efficiently. HVAC professionals recommend scheduling the maintenance before the season. As a homeowner, you can do a few things for heating system maintenance. Change filters every three months or monthly if allergies are a concern. Clean vents of dirt and buildup to improve air quality in your home. Ask the technician to check your heating system controls and connections, including pipes, ducts, drains, and thermostat. Ensure your smoke detectors and carbon monoxide detectors are working.
Seasonal maintenance for your HVAC system is essential to caring for it. As cooler weather approaches, it is the perfect time to have a technician check your system. If you have any questions or concerns, don't hesitate to contact your local HVAC professional.