No matter the HVAC emergency, Drew's Crew Heating & Air is on our way to respond to your needs, 24/7.
24 Hour Services
Proven Track Record of Success & Satisfaction
Locally Owned & Operated
Professional, Expert Care
Customer Satisfaction is Priority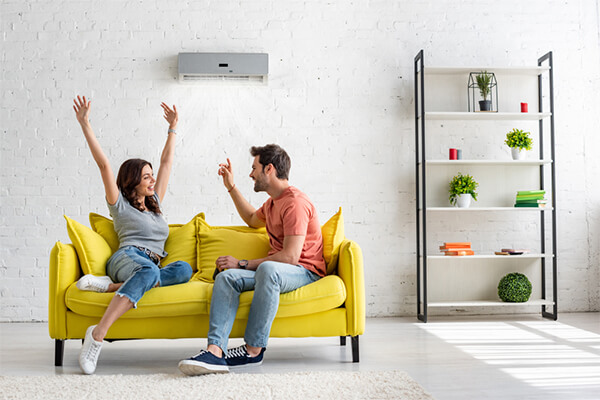 Air Conditioning Maintenance Services in Quakertown, PA
The Company You Can Count On
Five-Star Air Conditioning Maintenance Services
Air Conditioner & Central Air Unit Maintenance
AC Repairs
Central Air Unit Repairs
New Unit Installation
Fully-equipped to handle all makes and models. Call us now! (215) 447-7218
Frequently Asked AC Questions
Yes, an AC system requires regular maintenance for the most efficient operation and longevity. With regular maintenance, an AC technician can inspect components for wear and tear, check the thermostat, clean the coils, ensure refrigerant levels are correct, and much more. This can help to increase its efficiency, improve air quality, lengthen its lifespan, and reduce the chances of a sudden breakdown.
If your AC system isn't working properly, there could be a few likely culprits. First, it could easily be an old or dirty air filter. Occasionally, the thermostat settings could have been changed or disturbed. Additionally, it is always a good idea to check the air conditioner's circuit breakers and all vents. Regardless of your possible AC issue, you can rely on one of our experienced technicians to handle the problem, big or small.
One of the easiest ways to increase the efficiency of your AC unit is to keep it clean. This applies to the outdoor area around the unit; remove and leaves, trash, debris, or any other obstructions. Additionally, it's critical to make sure any problem areas (crack between windows, doors, etc.) are properly insulated. However, regular maintenance is perhaps the number one way to ensure your AC unit is running at peak efficiency. At [company,data=name], we can help keep your system tuned-up, even saving you money on your utility bills.
Customer Reviews from Quakertown, PA
We'd love to help you with any of your air conditioning repair or maintenance needs. Please contact us today to schedule an appointment!